Let Absolute Real Estate Sell Your Home
With Confidence
When you hire a real estate agent from Absolute Real Estate to sell your home, we bring our expertise and passion for people to the table. Before your house goes on the market, we'll provide you with a listing packet and have a listing appointment that will let you know everything you need to know about the selling process—what we do, how we will market your home, and our areas of expertise. We will talk about the market value for your home and what you will end up walking away with. After you decide to list your home with us, our transaction coordinator will deal with all the details of your sale from start to finish. We'll establish a list date and begin promoting your home. Once you have someone who is ready to go under contact on your home, you'll have an appraisal and an inspection and we will walk you through all of that, making sure you're ready for each step of the process. And when you arrive at the closing, we are there for that too, supporting your each step of the way.
Absolute Real Estate Cares About Your Success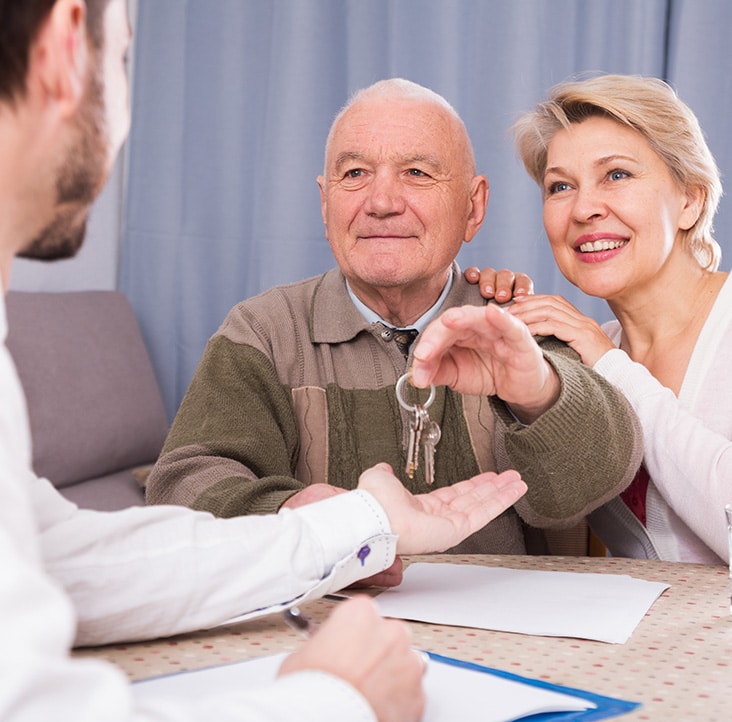 We know there is no shortage of real estate brokers to choose from when picking a listing broker. With Absolute Real Estate, you'll find we make sure every detail is taken care of. The team members at Absolute Real Estate each bring unique experience to the table and we're committed to serving our clients with the utmost compassion, clarity, and respect.
Frequently Asked Questions
Your questions answered about selling a home in New Mexico.
What our customers are saying.
"Mike Schlichte, LeAndra Arias and the entire team at Absolute Real Estate have been remarkable to work with. After referring my partner and his wife to Absolute Real Estate, LeAndra literally stopped what she was doing and met with them to find their dream property. Within a week they had the property under contract and at better than advertised price! I highly recommend LeAndra Arias, Mike Schlichte and their entire team for all of your real estate needs."
"Mike at Absolute Real Estate is very knowledgeable and professional. He and his team's knowledge of the market and trends make them invaluable asset. They are great partners and I'm happy to have them as a part of my team."
"Mike Schlichte and the team at Absolute Real Estate are wonderful. Great people who will work tirelessly on your behalf and always straight up professional."
"Mike and his team are very professional and great to work with! As an home inspector I have come across a lot of realtors and he is the best!"